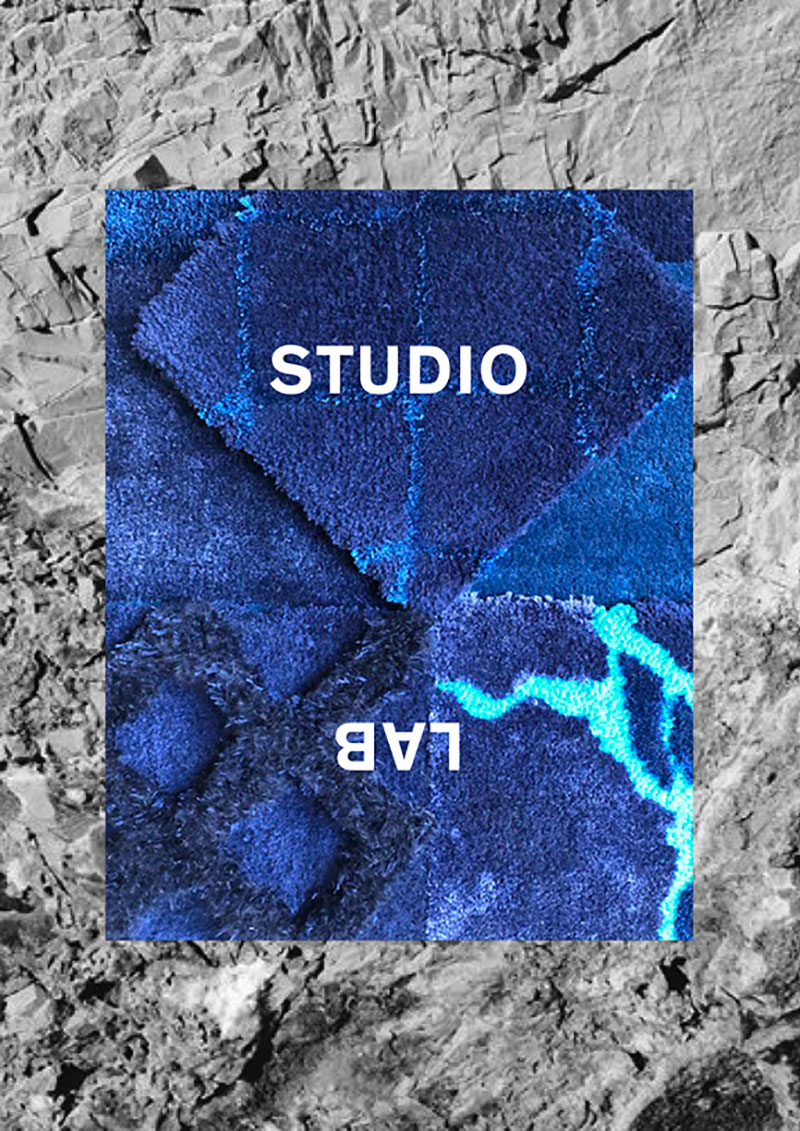 What if we imagined the rugs and tapestries of the future?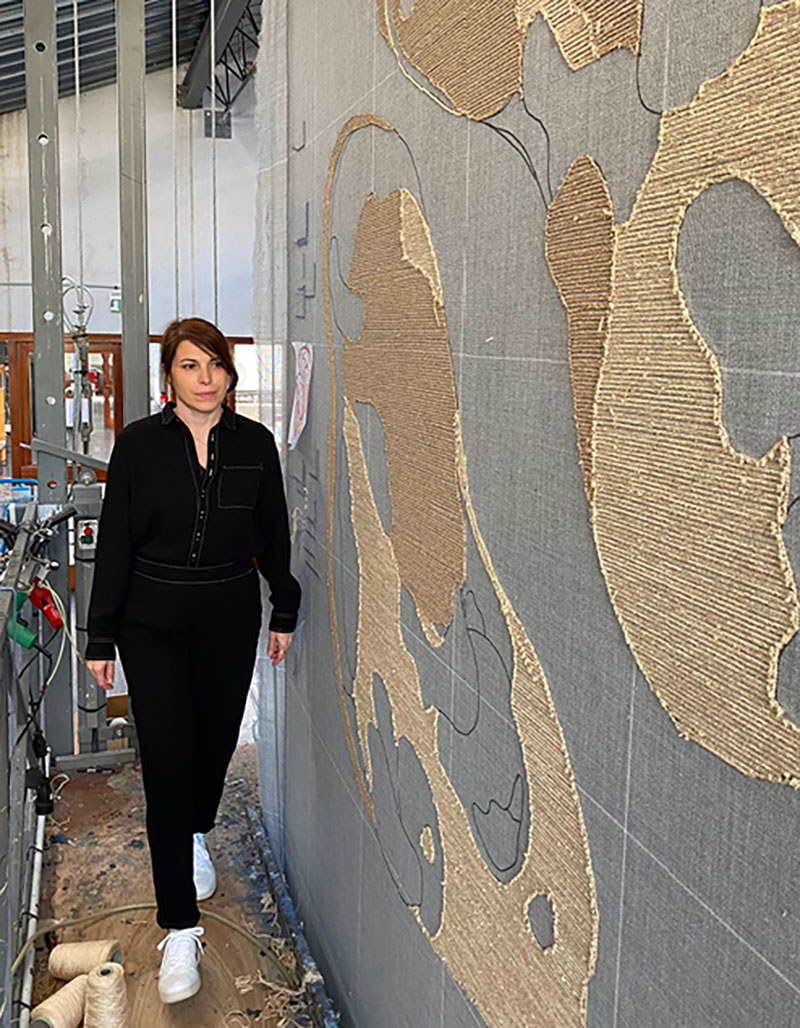 Lydie Joffre in tuft workshop, PINTON, Felletin
image © PINTON
Experimental Research and Development for Exclusive Collections
The Studio Lab is taking its first steps under the leadership of Lydie Joffre. After graduating from the Clermont-Ferrand Fine Arts School and working as a theatre costume designer, Lydie Joffre became a stage designer. She then joined PINTON as cartoon painter and colourist, before moving to the design department where she now manages the Studio Lab projects. With a particular affinity for materials, textiles and textures, she envisions every opportunity from a creative viewpoint and considers design from a global perspective.
For its launch, the Studio Lab announced an exclusive partnership with artist Alexandra Roussopoulos, and is working to create a one-off piece showcasing all the techniques used by PINTON. Maison PINTON Studio Lab launched its first collection in the Spring of 2021, generating a wealth of emotions and sensations.
Past, Present and Future of the Manufactory
Since 1867 PINTON has been perpetuating the skills passed down through generations. Craftspeople, artists and designers all have the greatest respect for tradition but not one of them would only adopt a backward-looking approach in their work. At PINTON the opposite is true: we are very open about our curiosity, our strong attraction to inventiveness. There is nothing that we enjoy more than combining the past with the future, centuries-old craftsmanship with innovation. This is why the rugs falling off our looms are exceptional. Phosphorescent threads, vinyl, rubber, oval rugs, hypnotic shapes, botanical patterns, barely there designs, photography, street art: there are so many areas to explore, in terms of materials, media or designs! All the more since, as manufacturers, we continuously strive for precision and faithfulness when transposing a drawing to textile…
A Creative, Curious and Innovative Studio
The inventiveness of the artists with whom we collaborate and the skills of our craftspeople and partners, who do not hesitate to draw on their expertise to create new designs, multiply the areas to explore and widen the range of possibilities. This led Maison PINTON to push the boundaries even further and create the Studio Lab, a team of creatives and design & textile researchers brought together to imagine exclusive collections embracing innovation. The Studio Lab also aims draw up an inventory of all the techniques mastered at PINTON, and to develop a library of materials that will be continuously enriched through research.