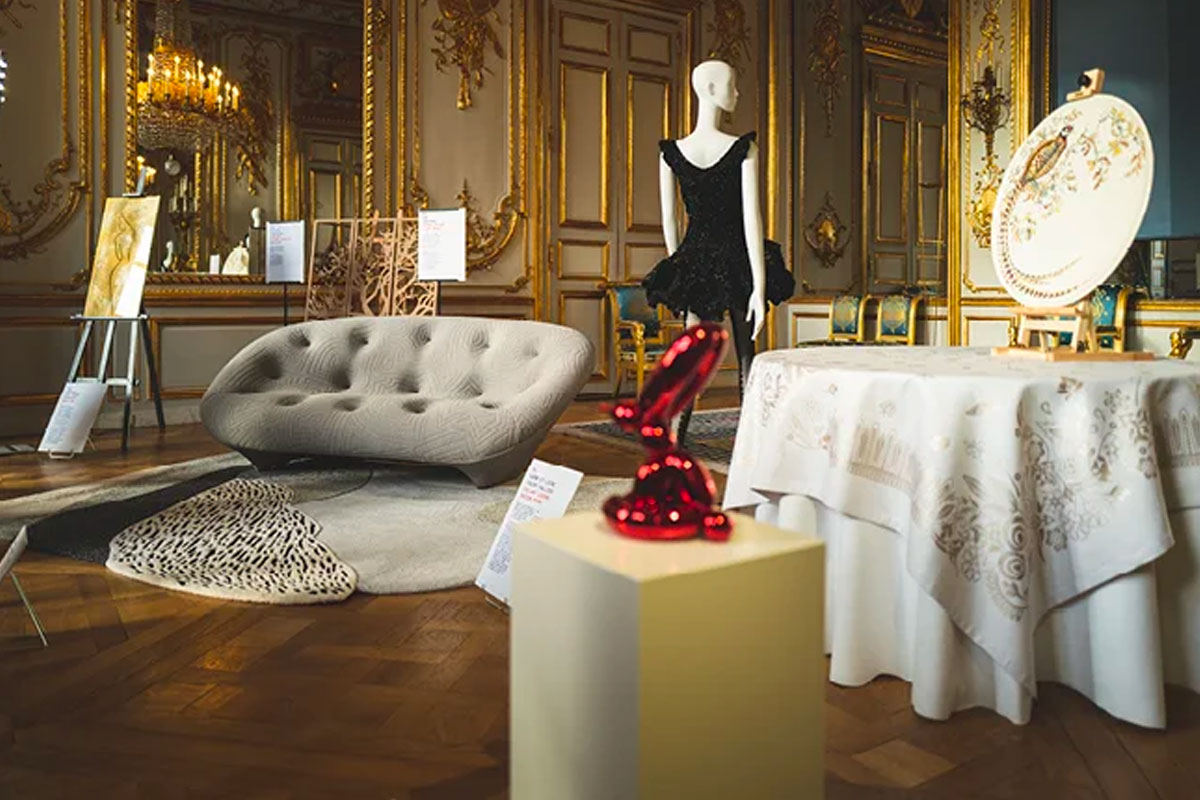 How can we share our passion, take pride in our heritage and transfer centuries-old skills that are still using the same turn of hand? In a world that is so busy rushing that it sometimes forgets the breadth of its talents, and how crucial it is to protect them, labels are essential. They put the spotlight on established expertise, promise quality and inspire trust.
PINTON also joined forces with seven other local businesses to obtain recognition as an Indication Géographique or geographical indication. The labels "IG Tapis d'Aubusson" (Aubusson Geographical Indication – Rugs) and "IG Tapisserie d'Aubusson" (Aubusson Geographical Indication – Tapestries) were approved in 2018 by the Institut National de la Propriété Industrielle, the French Intellectual Property Agency. Both labels recognise the centuries-old expertise specific to the textile tradition of the region of Aubusson and Felletin, and ensure product authenticity.
While these labels confirm the deep roots of craftspeople and manufactories in the Aubusson and Felletin area, they also give recognition to a private production centre operating for over five centuries. They tell a story of men and women, of techniques and turns of hand, of trades ranging from wool production to weaving, including spinning and dyeing, of restauration and conservation. A history that warranted the inclusion of Aubusson tapestry on the UNESCO's list of Intangible Cultural Heritage of Humanity in 2009.
Short and Direct Supply Chain
Both for the exclusive collections created by PINTON Édition in partnership with artists and designers or for the interior design collections produced by PINTON Manufacture, the choice of raw materials is essential. PINTON favours short supply chains, selecting fibres from Switzerland, Italy and essentially France. Yarns are processed in Felletin. Always keeping direct contact with suppliers, PINTON maintains strong relationships with them as with its employees. As a small firm, PINTON manages all projects in-house from beginning to end. Production times are thus reduced to the minimum, with smooth communication and dialogue fostered by the family atmosphere.
labels guarantee the quality of rugs and tapestries made in france
At PINTON, labels are second nature. The business was awarded the Entreprise du Patrimoine Vivant (EPV) label in 2009. Granted by decision of the French Minister for Economy and Finance, this Living Heritage Company label recognises French organisations considered as repositories of excellence in terms of craftsmanship and industrial expertise. It contributes to the fight against the loss of exceptional cultural talents, which threatens too often. These prestigious businesses share a desire to share their expertise and to futureproof their operations by combining tradition and innovation, two values embodied by PINTON since its creation. Finally, the EPV label ensures visibility and credibility on the international stage. For Maison PINTON it is a way to reassert its identity as craftsmen and women anchored in a region and as masters of their trade.
Label, Legacy and Transmission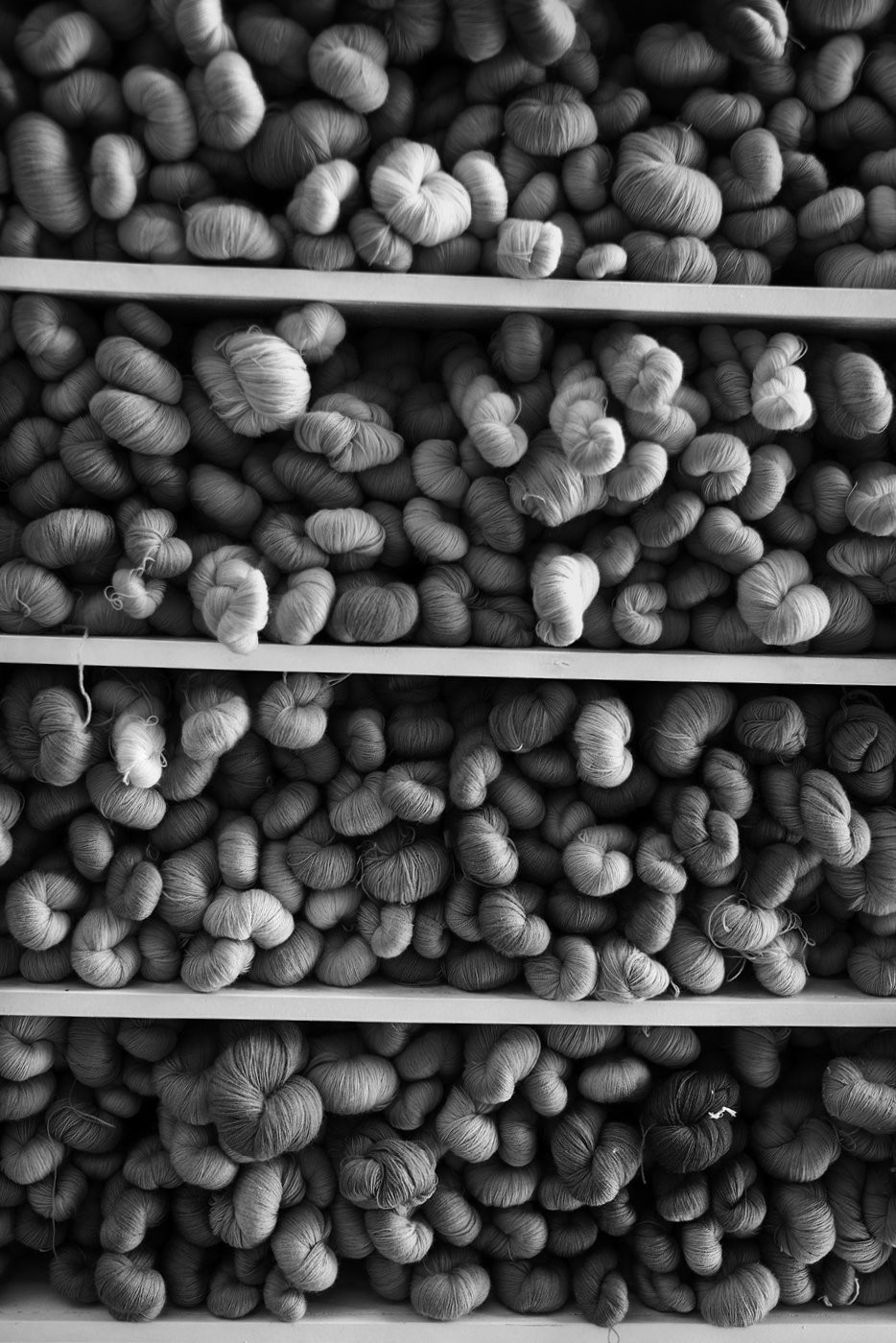 To help this legacy radiate and to give it contemporary appeal, PINTON was also awarded another label: Ateliers d'Art de France (French Art Workshops), which recognises the key contribution of creative craftspeople to society. In addition to promoting the representation, defence and economic development of art workshops, this label encourages training and raises awareness of arts and crafts with a focus on conservation, tradition and creation. The PINTON manufactory works in partnership with different art schools to perpetuate its expertise, awaken vocations and share the inventiveness and creative energy of the French art workshop!

EcoVadis awarded a Silver Medal to PINTON for its CSR policy, placing the mill in the top 25% of the companies that have been rated.
PINTON received with great pride a silver medal from EcoVadis. With a score of 64% the mill is in the top 25% of the companies rated by this French sustainability rating agency that is world-renowned in terms of Corporate Social Responsibility assessments. Sustainability and ethics concerns are thoroughly embedded in Pinton's operating mode and core values. This reward coming from EcoVadis is gratifying acknowledgment. The family-owned business dedicates constant attention to taking its share in preserving the environment, by reusing materials or working on improving its recycling for instance. The company also pays great attention to progress regarding social issues and human rights, with an even closer focus on communication, passing-on and on the interaction and dialog between teams and with the business partners and suppliers. Ethical issues and responsible procurement are also major concerns for the mill. PINTON indeed has always favoured short distribution channels, materials sourced in France or Europe, and made similar kinds of choices. Finally, the mill is committed to respecting national and international laws in terms of business ethics.