Today, in the context of an increasingly diversified market offering varying degrees of quality and safety, standards and certifications guarantee that our creations meet certain mandatory specifications based on their intended use. This reassures customers who can then fully enjoy the pleasure of choosing.
The criteria that a carpet must meet in terms of wear and tear, appearance and comfort are first based on its use. For example, in the home, there are different levels of classification from the lightest (bedroom) to the highest (corridor) use. The same applies to commercial use.
For all levels of use, the comfort scale ranges from 1 to 5 crowns.
Other features are also taken into account such as resistance to slipping or fraying, use in staircases, sound absorption, thermal insulation, in particular with underfloor heating, etc.
Finally, the CE marking, mandatory since 2007 for all interior floor coverings, denotes product compliance with the requirements of the European directive, allows the product to be marketed, facilitates the free movement of goods and serves as a basis for the removal of non-compliant products.
All this information must be stated on the technical sheets relating each product. It must be taken account during installation.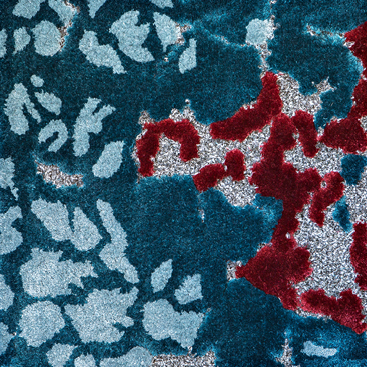 European Fire Safety Standards

The European Union applies strict regulations regarding the burning behaviour of materials. Divided into specific classifications for floor coverings and other products, materials are labelled from A to F based on their reaction, A meaning zero contribution to the fire.
In addition, combustibility (the quantity of heat produced during the combustion of the material) and flammability (the quantity of more or less flammable gases produced during the combustion of the material) are also included in fire safety regulations.
PINTON fitted carpets meet level T5 of the T-ICCO (International Carpet Classification Organisation) label, which guarantees their quality against criteria relating to resistance, comfort and durability. The wear and tear of the fabric is measured in terms of structure, visual appearance and pile density.
The IMO label certifies that fire test procedures were applied in compliance with an international code in effect in the maritime sector. It is granted by the International Maritime Organisation and is applicable to recreational crafts and merchant ships. Maison PINTON is proud to offer a range of products designed specifically for the yachting industry that is fully IMO certified.
PINTON carpets intended for the aeronautics industry are fully compliant with JAR/FAR regulations (Joint Aviation Regulation / Federal Aviation Regulation), the fire safety classification applicable to aircrafts.
an expertise measured by standards and certifications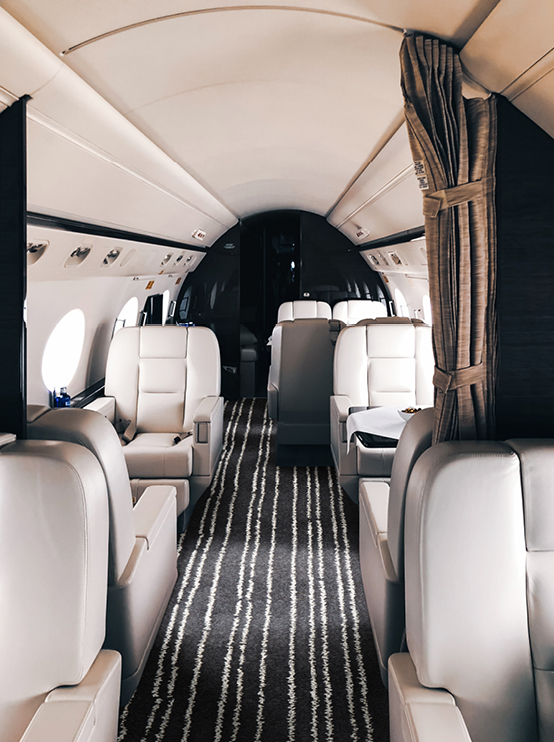 Specificities of The Corporate Market

In a luxury hotel or a renowned restaurant, in a jewellery shop or a fashion house, decoration is a key consideration. The choice of materials, colours and layouts leaves no space for improvisation. And quality and safety are simply essential. At Pinton, meeting these requirement is a priority. We focus all our attention to ensure adequacy between the product and the environment for which it is intended. To this end, we take into account the use intensity to which our rugs and carpets will be subjected. Whether they are laid in corridors, rooms or stairs, all our fitted carpets meet European resistance and fire safety standards.
Home decoration is a very personal thing. Purchasing a rug for one's home or choosing a fitted carpet is not a decision taken lightly. In the home, a rug or a carpet is how we relate to the ground, define an area, appropriate space. It goes without saying that this is a long-term commitment and that quality is paramount. Consequently PINTON carpets meet the requirements of several international standards and labels in terms of resistance and safety.
Institutional Environments
From the plush atmosphere of embassies and ministries, to busy airport lounges, institutional spaces require knowledge of the habits and customs specific to each one. To allow for smart and consistent choices, out teams receive specific training and are attentive to every detail and requirement. All our products meet the requirements of European standards, meaning that quality and safety are never an issue.
Serving the Yachting and Aviation Industries
PINTON products are fully designed and made to measure, and meet the compliance and safety requirements of non-standard interior decoration projects such as private jets or yachts. PINTON has designed an exclusive collection specifically dedicated to these industries. With our wide choice or materials and colours, we are able to decorate all nomadic interiors.
Because PINTON Yachting and Aviation products are intended for very specific environments with regards to safety, all our products are put through the required technical tests.
Because we are all increasingly concerned with the protection of the environment, PINTON is striving to improve its environmental stewardship. The company is currently working to develop a process for the recovery and recycling of unused textile fibres as well as other unemployed waste materials resulting from the production of rugs and carpets, such as trimmings or samples.
With this in mind, PINTON also implemented the tools recommended by the ISO 14001 standard as part of its sustainable development efforts. This international standard contains a number of requirements, including:
An environmental assessment of operations and related applicable regulations, as well as their impacts on the environment.
An environmental policy aiming to prevent pollution, with a commitment to continuous improvement.
The company-wide structural implementation of organisational measures, planning activities, practices and resources for the optimal application of PINTON's environmental policy.