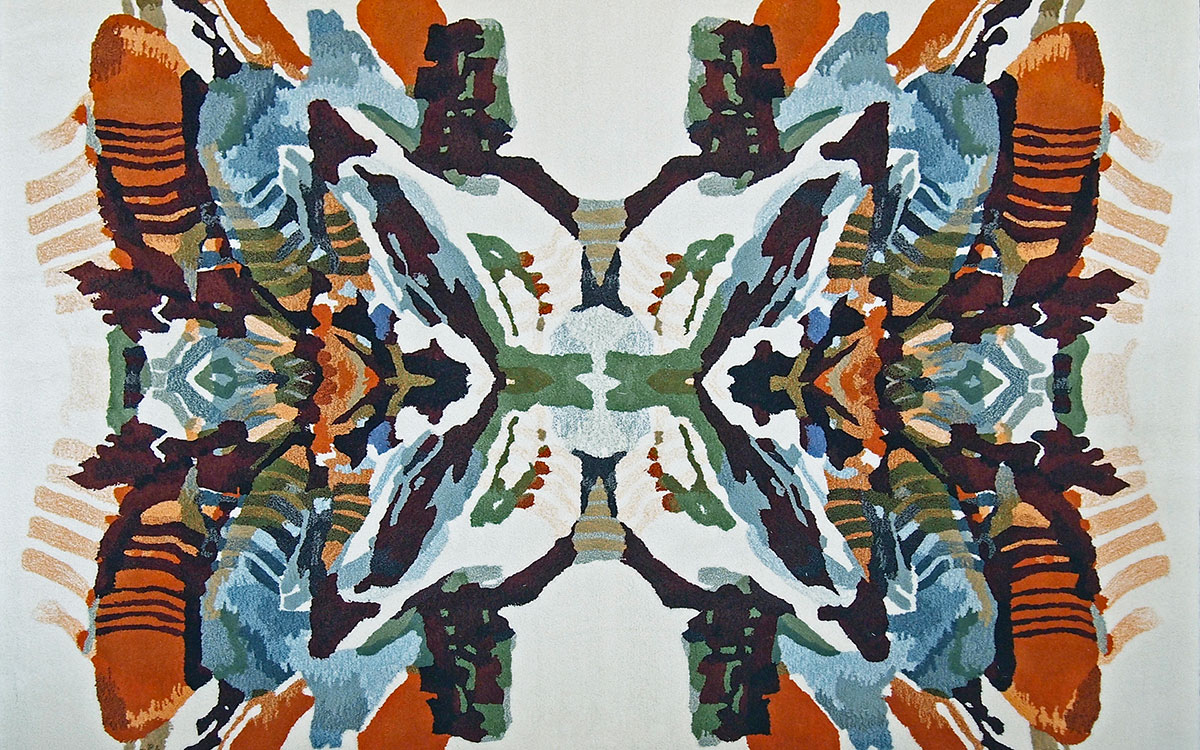 Rugs are a singular form of art and the artists who embrace it go through a very unique experience.
Artists' Rugs for Enlightened Enthusiasts
An art rug is not any work of art. Its primary purpose is to be laid on the floor. It is a whole world deployed at our feet. A horizontal work of art. It creates a relationship that is totally unique: it receives the light in the same way as it receives the viewer's gaze – from above. It invites the viewer to dive in, playing with perspectives and textures, an impression that can be intensified depending on the materials used. Some artists take this opportunity to create striking mises en abyme. The rug is a very special means of expression and the artists who embrace it experience something exceptional.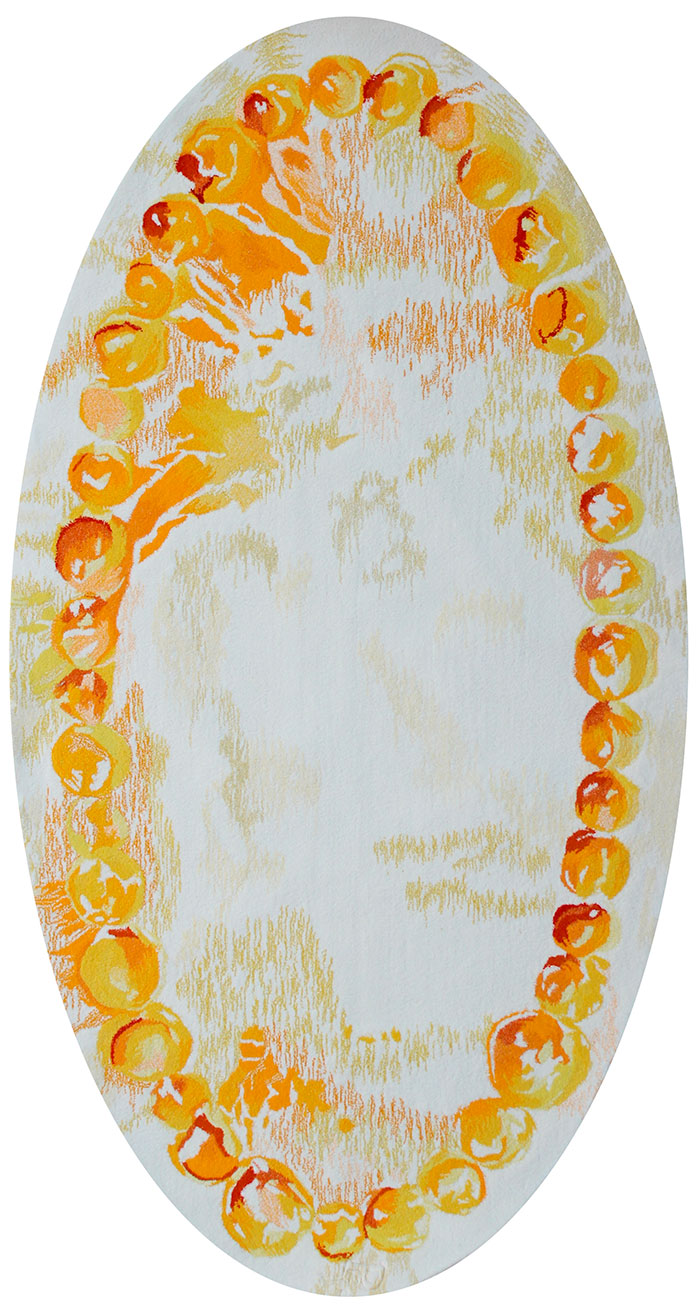 Artist and Craftsperson Join Forces to Create an Exclusive Work of Art
The history of Aubusson rugs is intrinsically linked to Aubusson Tapestry. Producing such a rug employs very specific techniques, whether it is a flat weave rug – hand woven on a low-warp loom, a knotted rug – hand woven on a high-warp loom, or a tufted rug – hand woven with pick stitches on canvas. These techniques are the core skills enabling PINTON and its craftspeople to put their expertise to the service of the artist. True team work can then take place, which involves being a good listener, understanding and humility. This work gives birth to a different type of art because it expresses itself through an unusual medium.
Purchasing a PINTON art rug means that one gets to enjoy the creation of an artist, as interpreted by a craftsperson working with a firm recognised for its centuries-old know-how. Each rug is signed and numbered. Maison PINTON has always collaborated with the greatest names of its time. Today, the company enjoys great recognition on the art market thanks to its partnerships, regular or occasional, with artists from diverse backgrounds. In particular, PINTON was proud and happy to work with the very prolific collective Qubo Gas, with Dem 189 who comes from the world of street art, with Belgian sculptor Johan Creten, with Julien Colombier or Jean-Michel Othoniel, to name a few.
The rugs resulting from these four-handed collaborations are regularly exhibited in art fairs, museums or major art galleries such as Galerie Lelong or Galerie Perrotin. This contributes to confirm the excellent reputation on the art market of these exclusive rugs by Maison PINTON, and to make them an excellent investment.